Dandy Colorado offers custom and basic painting services with integrity, attention to prep work, and small detail. With over 30 years of experience in the industry we are friendly and commited to providing quality results and we take pride in satisfying our clients.
Quality Work
Attention to Detail
Competitive Prices
Hassle-Free Estimates
Fully Insured
Color Consultant
---
Quality is never an accident; it is always the result of high intention, sincere effort, intelligent direction and skillful execution; it represents the wise choice of many alternatives.
-

William Foster
Satisfied Customers
Pam Ranallo
Westminster, CO
"I hired Dandy Colorado to paint the interior of my townhouse in September 2010. They did an excellent job! They were professional and had the job finished when they said they would. I recommended them to a friend who hired them in December 2011 to paint the entire interior of his condo (walls, ceilings, trim, bath/kitchen cabinets) and that too looks great and was finished in the estimated amount of time."
Miranda
Windsor, CO
"Andy and Drew were absolutely wonderful! I spent three years debating about what to do with my house and struggled over paint colors and finding a reliable painter to do a fantastic job. I was so lucky to have Dandy Colorado recommended to me by a trusted source. My house finally feels like my home. I could trust them to do a great job, they were professional, they were helpful, and the best part is that Andy sent me photos throughout the day to ensure that I was happy with the paint - it was great to see the process since I was unable to be home during the day. I would highly recommend this team hands down! I love the way my house looks now!"
Sarah
Fort Collins, Co
"A friend recommended Dandy Colorado when I purchased my new house and wanted to add a little color inside. Andy was very helpful and patient while I debated between paint colors, giving me his professional opinion. Andy and Drew had the project done in the time frame that was estimated and I couldn't be happier with the end result. The master bedroom is now my favorite room in the house. I will be using Dandy Colorado for all of my painting needs in the future."
Marge G.
Fort Collins
"Andy and Drew recently completed some interior painting for us and we were very satisfied with the results.These young men are both personable and professional.I look forward to having them do more work for us this Fall / Winter."
Jess Barrera
Fort Collins, CO
"My husband and I could not be more pleased with your (Drew and Andy's) amazing work in our house.Not only is our interior painting job spectacular and just what we wanted, but you did it in very high quality yet expedited fashion, working with our schedule.Additionally, the level of communication about scheduling was unprecedented.I would not trust anyone else with your interior or exterior painting job other than Dandy! Thank you Drew and Andy!"
Christina N
Fort Collins
"Wow! We are so impressed with Dandy Colorado. We had a couple of estimates prior to contacting Andy, but something just didn 't feel right about them.We were happy with everything from the estimate to the meeting with the designer from Sherwin Williams to the amazing job the guys did on our home.They were helpful and professional and they went above and beyond on the details for our home.It was nice to have local guys do quality work.The house speaks for itself.We are telling all of our friends about it!"
Ben Gates
Wellington, CO
"Andy and the guys from Dandy did a fantastic job. Not only were they able to fit me into their hectic schedule, the completed my home in one day and it looks amazing!Thanks for the quality work, and the quick turnaround!"
Erin Hoag
Boulder, Colorado
"I have hired Andy and Drew several times now, and they are simply amazing!Their work is impeccable, and they are true professionals.You simply tell them what needs to be done, and theyget it done.It is why I keep going back to them.Thanks for the great work, Andy and Drew!!"
Lois
Cheyenne, WY
"Andy and Drew came up to Cheyenne and painted the outside of my home. It 's victorian style-3 colors and very tall. These guys did a fabulous job! Great attention to detail!My home looks new again!I highly recommend their work and will definitely use them again for future projects.Thank you again guys!"
Chelsea O'Connor
Fort Collins
"They did an amazing job on our front porch! And matched the color to the trim because we didn 't have any extra left over. I was able to get a quote through emailing pictures of our porch...this was awesome.We had been trying to pin down a painter for months. I heard of Dandy Colorado and they actually followed through unlike the rest we tried calling. They painted our porch bench exactly the color we wanted!It looks fantastic and we will call them again for any painting needs."
Tim Anderson
Fort Collins
"Andy, Drew and Wynn did a fantastic job on my house in Old Town Fort Collins.We bought a 1902 house that had some of the worst paint I 've ever seen. It clearly hadn 't been looked after in at least 15 years. The guys from Dandy worked diligently to prep the house andget it ready for a new paint job.The wood was so dried up it absorbed 20 gallons of primer!The house looks amazing now and I can personally recommend Andy and the guys to anyone looking for a restoration!"
Gwen
Fort Collins
"Andy and Drew did an amazing job at making our house look just like new !Fresh paint can do wonders, and when you have 2 guys who are professional, fun, artistic, clean and friendly it makes the job of painting your house that much better!Changing the outside color of our house was necessairy and Dandy Colorado allowed for us to have the job done seamlessly.We appreciate their work and would reccommend them to anyone who needs home improvements!"
Amy Jo Axe
Fort Collins
"Andy and Drew spent some time helping us fix a kitchen cabinet project gone bad!They were professional and friendly.They came over and talked to us about our options to fix the cabinets.We liked them and hired them.They were able to fix a really large mess up.We then hired them to paint some rooms in our house.They were on time, friendly and very tidy.We will call them for our next job and I have been giving their name out to all of my friends.A great company with a really personal approach!"
Rachel Katers
Fort Collins
"Drew and Andy are great painters and I will hire them for all my future painting needs "
Erin Hoag
Thornton, Colorado
"Andy Greenlaw, owner of Dandy Colorado, does fantastic work and is an amazing professional.He painted for us a few years ago, and we just hired him again. Andy is knowledgable, makes great recommendations, and then does what you ask with precision and accountability.He is 100 % trustworthy with your house, and treats your home and property as if they were his own.His prices are more than fair, and he is upfront about all costs.He works hard and finishes on schedule. I would not have anyone else paint for us."
41
Combined Years Experience
1856
Gallons of Paint Applied this Year
---
Services List
Interior / Exterior Painting
Paint Remodels
Repaints
Paint New Construction
Paint Decks
Paint Fences
Paint Kid's Play Sets
Stains, Finishes, Clear Coats
Paint Home Improvement
Power Washing
Re-Finishing Wood Floors
Color Consultant
---
The Team
Andy Greenlaw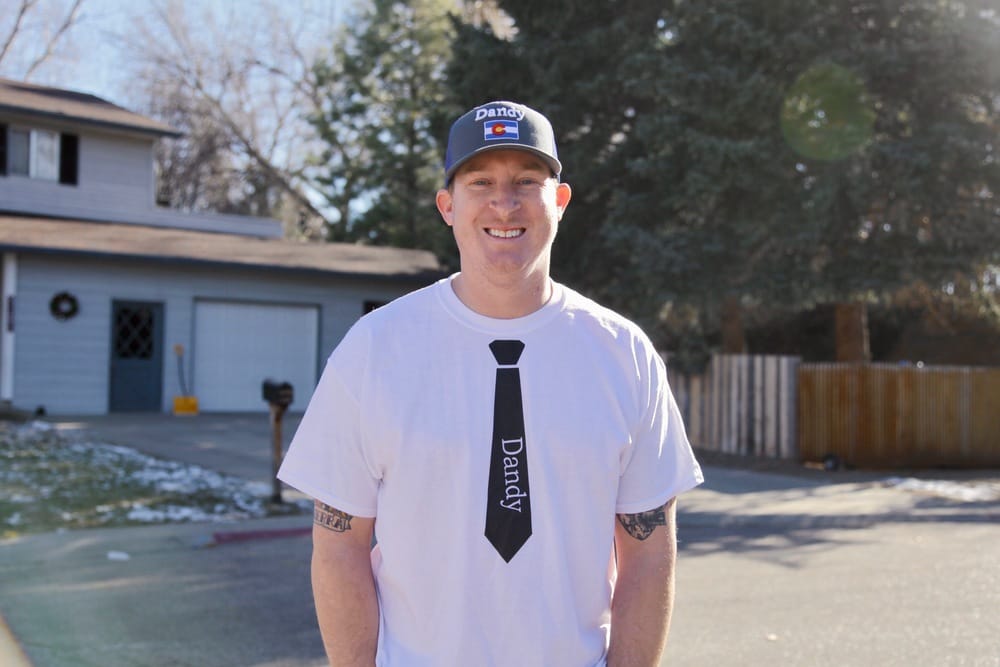 CEO & Painter
Business Degree in Sports Management: John Brown University, AR
High School Boys and Girls Soccer Coach: Greeley Central Highschool
Secondary Education: Heritage Christian Highschool, Fort Collins, CO
Brian Bolls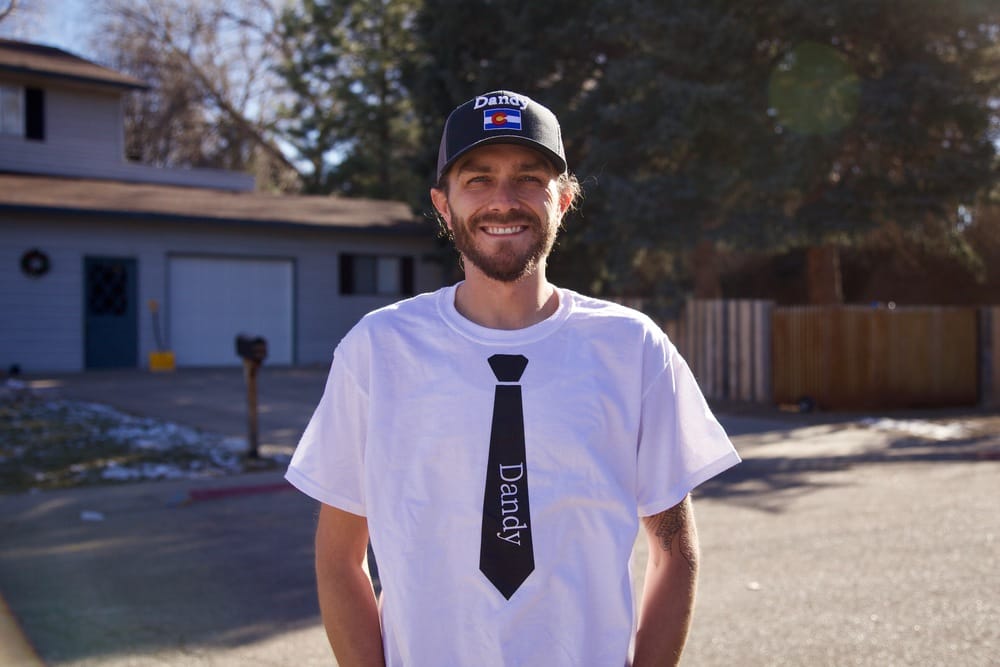 Foreman & Painter
Secondary Education: Rocky Mountain Highschool, Fort Collins, CO
Noah Myers
Foreman & Painter
Secondary Education: Fossil Ridge Highschool, Fort Collins, CO
---